Educator, Boni Hamilton, is familiar with the challenge of how to best use technology in the classroom. She has come to rely on TeachersFirst, an aggregator of curriculum recommendations developed by the Source for Learning in 1997.
"I've written books on implementing instructional technology, but I started out as a technical coach supporting 24 K-5 teachers. I found I could save hours of searches by going right to this vast aggregator, TeachersFirst, and finding multiple solutions for many different teachers.
TeachersFirst taps into the parts of the teacher's brain that know how individual kids learn, and how tech can be used wisely, so teachers and students can keep growing stronger together.
Every product there is reviewed by an actual teacher who describes how it would look in the classroom. That's essential; while teachers know how to teach, and how to use technology in their personal lives, they don't all instinctively know how tech and teaching fit together.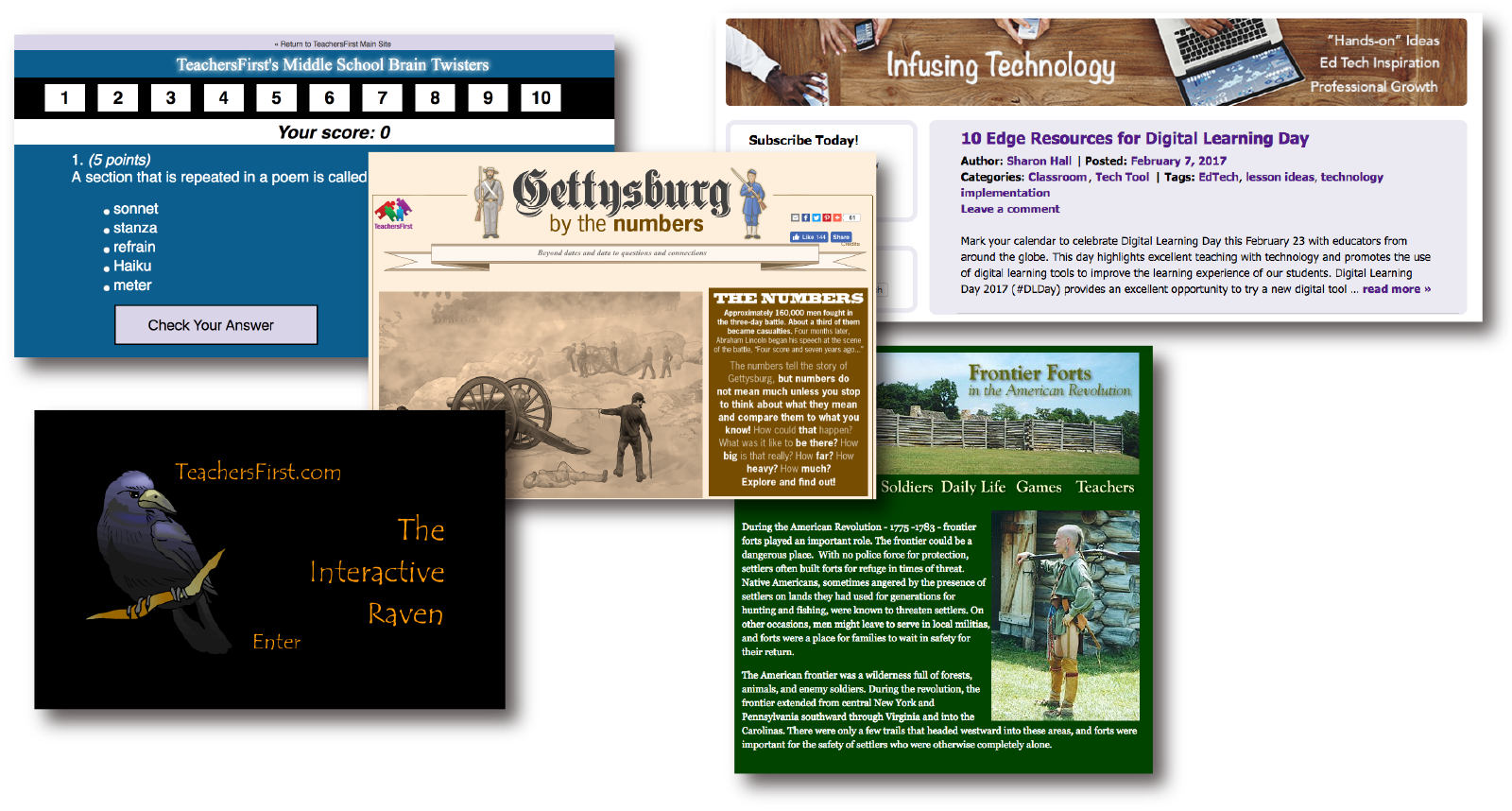 TeachersFirst is more than 'consumer reports.' At one point, my teachers and I were seeking materials about weather maps. No luck. So—just another teacher reaching out through a website "contact" form—I asked TeachersFirst, "What do you have?
They replied right away, and not to recommend something off the shelf. TeachersFirst realized that other schools might need the resource we asked about. In time for the following school year, they developed Globetracker, just to address our need. Today, in US schools and around the world, it's making geography, map, and weather skills more understandable–all because of one simple question." 
—Boni Hamilton